PCA aims to be a management support company
PCA sells planning, design, and development of core business software, which is the core of its corporate activities, in two forms: package and cloud, rather than contract development. In addition, by providing ancillary services, we provide various types of support to solve problems that cannot be solved by software alone.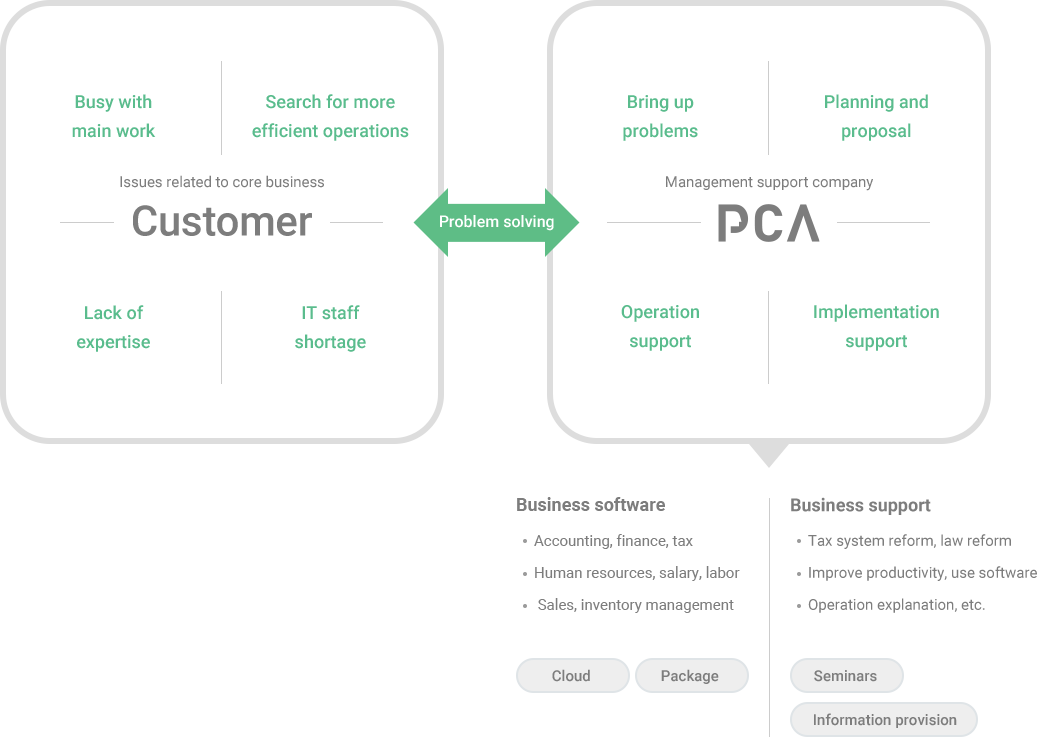 Product/solution system
PCA offers a variety of core business software to support a wide variety of business forms and infrastructures. Each software supports both package and cloud and can be used according to the customer's environment.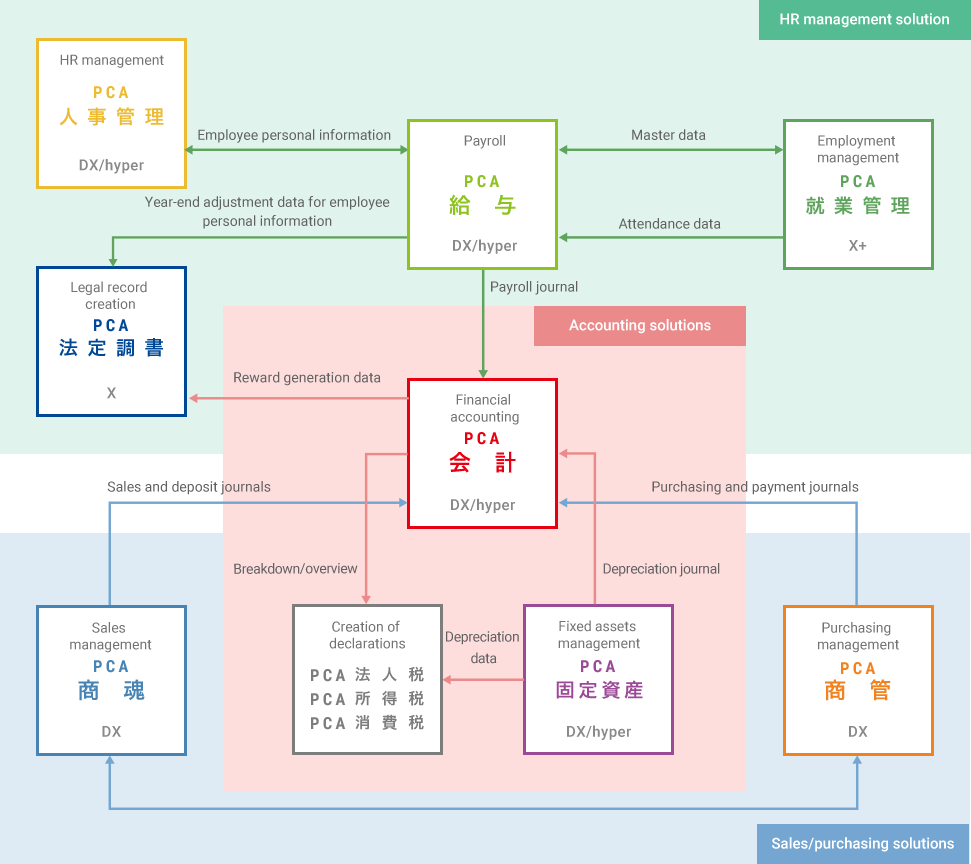 Accounting solutions

Bill management option
Consolidated settlement option
Data linkage option
Workflow
Payment management
Cost management
Cost management for construction industry
International trading
Consolidated accounting

HR management solution

Time clock
Shift management
Attendance management workflow
Payment statement electronic distribution
Social insurance and labor insurance management
Payment record
Daily payroll
Business form design

Sales/purchasing solutions

Order entry simultaneous entry option
Sales/purchase simultaneous entry option
Convenience store receiving agent option
Data linkage option
Specified slip issuance
POS cash register
Sales force automation (SFA)
Customer management
Handy terminal
EDI
Business form design
Click here for product information, document request, and trial version download